In the holiday house MareDentro you will find two bedrooms. In the living room is also a sofa-bed.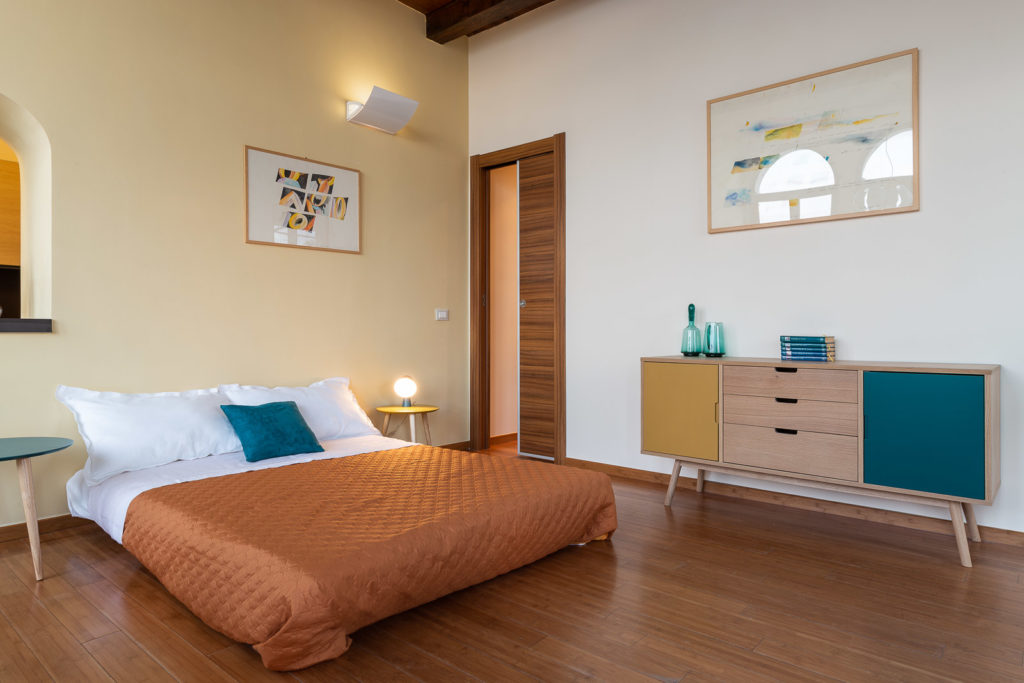 The Double Room
The Double Room is equipped with a bed, a dresser with closet and a desk.
The King-size bed is set up with original linen of 1950s.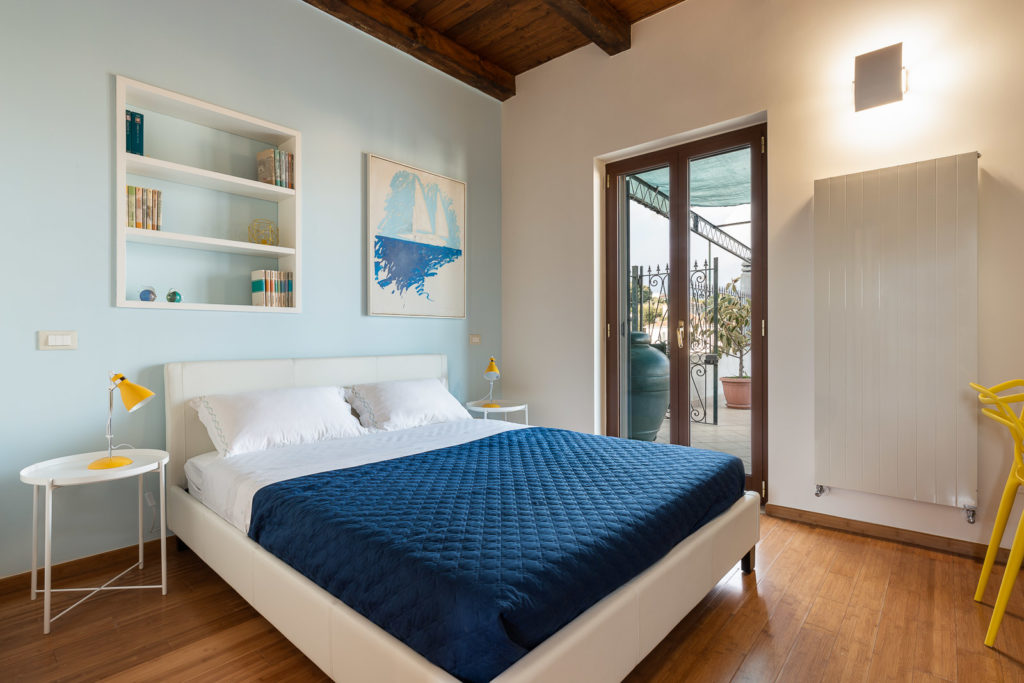 The bedroom
In the bedroom you will find a bunk bed, a small walk-in closet and some shelves for your books or personal belongings.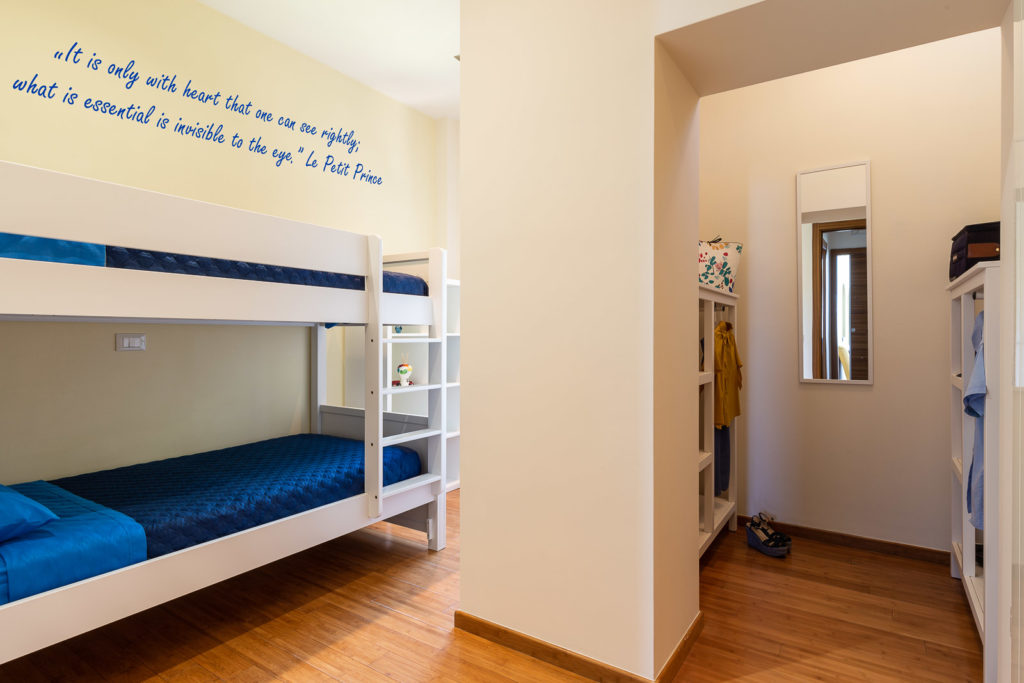 All the rooms share the bathroom with hydromassage shower and tub, courtesy kit and hairdryer.