The terrace is the most beautiful area of the holiday home MareDentro. It is arranged as a solarium and equipped with table and chairs for eating outside.
From the terrace, you may enjoy the unique view on the beach of Serapo and Monte Orlando.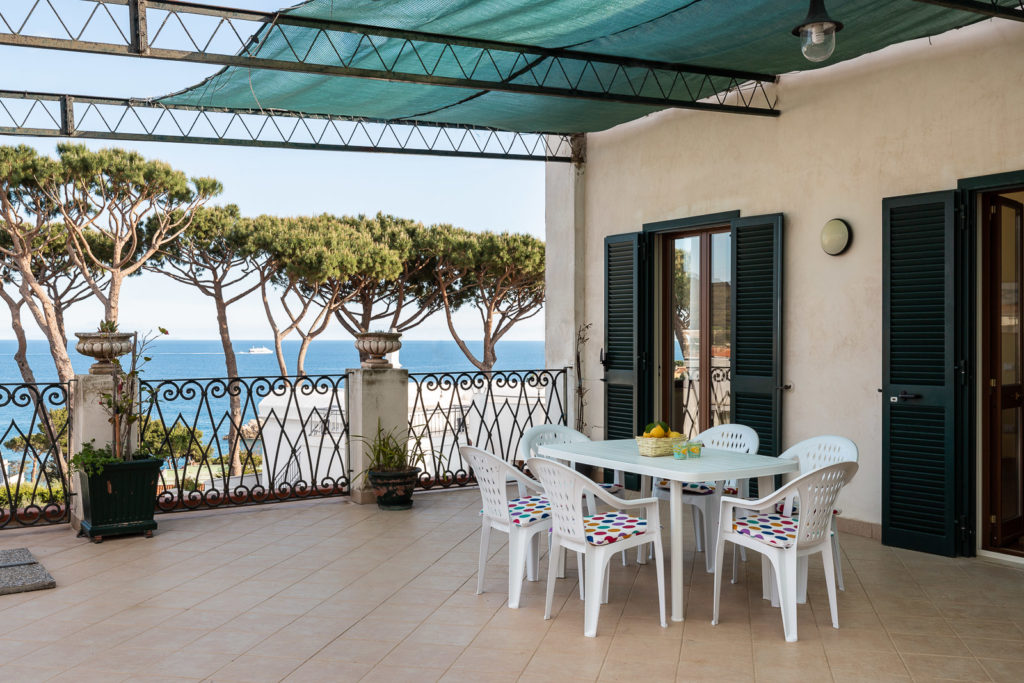 Its surface is 90 sm. The terrace has a private access for the exclusive use of the guests.
You will find table and chairs, BBQ, sunbeds and beach umbrellas.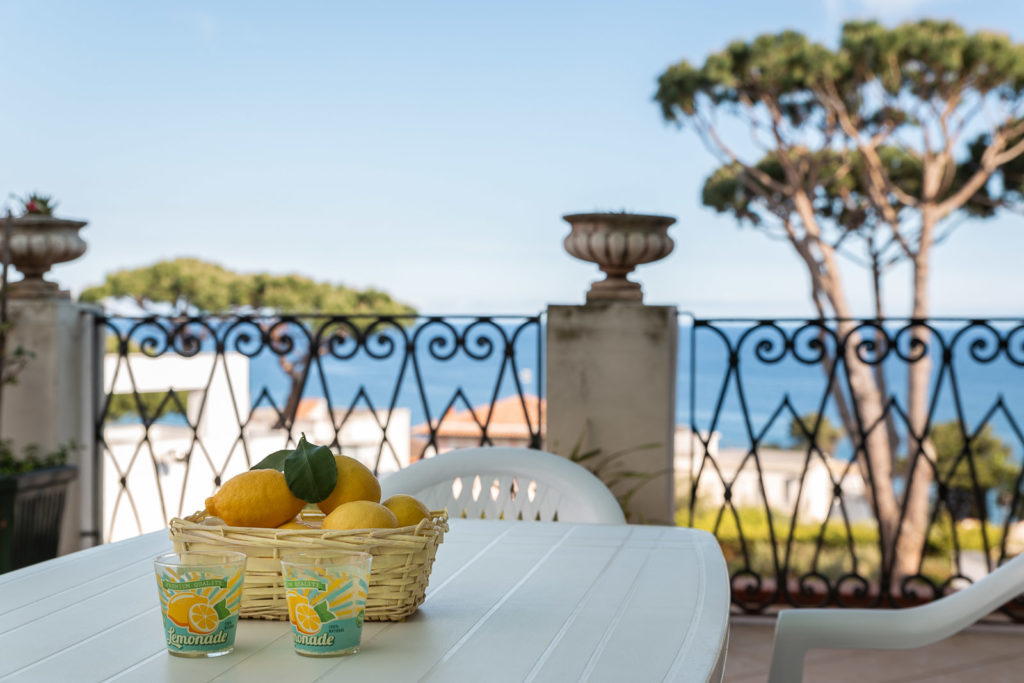 Relax and read a book while your kids play outdoor!
You may also have breakfast gazing at Gaeta's view in the mornings, or take a break during a wonderful sunset.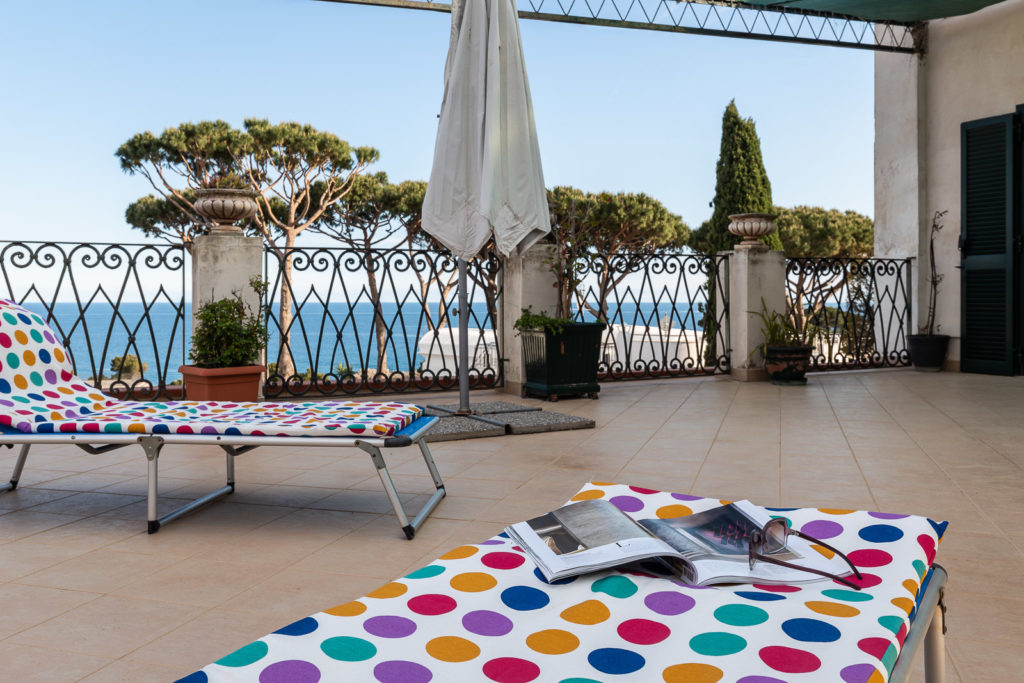 And more, enjoy the terrace with your friends, eating outside under the stars!